Tibetan Eternal Knot Necklace Pendant in Silver
eternall-knot-pendant
$18.49

Tibetan Eternal Knot Necklace Pendant in Silver
eternall-knot-pendant
$18.49
Product Details
---
These silver pendants depict the Eternal Knot, which is a symbol of the connections of humans and the universe. It is a symbol that is sacred to both Tibetan Buddhists and in Celtic spirituality, and is found depicted in many other faiths around the world. Also known as the endless knot, to Buddhists it symbolized the cycle of birth and re-birth, while to the Celts it symbolized the connection between man and nature.
These silver pendants are just about an inch in diameter, so they are just slightly smaller than a quarter. They are made with love in Nepal from 925 Silver.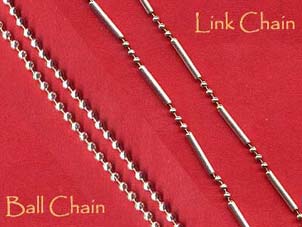 You can also purchase an optional Thai Silver Necklace Chain with this pendant if you would like. Just choose either the Ball Chain or the Link Chain in the drop down menu above (right above the Add To Basket button, where it says "Pick An Optional Chain"). If you don't want a chain, then just leave it as saying Select One.
The Ball Chain Necklace (left) is 17 Inches Long and the Link Chain Necklace (Right) Is 18 Inches Long. Each ball or link is approximately 2 milliliters in diameter.
We think you are going to like these chains as they are made out of genuine Thai silver and really make our pendants / amulets stand out. They add a touch of class to our pieces.