Chinese Dragon Necklace Pendant Made of Brass
chinese-dragon-necklace
$17.95

Chinese Dragon Necklace Pendant Made of Brass
chinese-dragon-necklace
$17.95
Product Details
---
This brass necklace pendant features an image of a dragon, a symbol of courage, wisdom, and justice in Asia. The dragon is one of the most common symbols in Chinese spiritual artwork, and carvings of dragons appear in many traditional Chinese Temples. this pendant is 1.8 inches in diameter.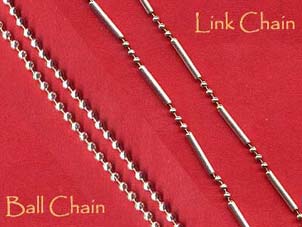 You can also purchase an optional Thai Silver Necklace Chain with this pendant if you would like. Just choose either the Ball Chain or the Link Chain in the drop down menu above (right above the Add To Basket button, where it says "Pick An Optional Chain"). If you don't want a chain, then just leave it as saying Select One.

The Ball Chain Necklace (left) is 17 Inches Long and the Link Chain Necklace (Right) Is 18 Inches Long. Each ball or link is approximately 2 milliliters in diameter.

We think you are going to like these chains as they are made out of genuine Thai silver and really make our pendants / amulets stand out. They add a touch of class to our pieces.